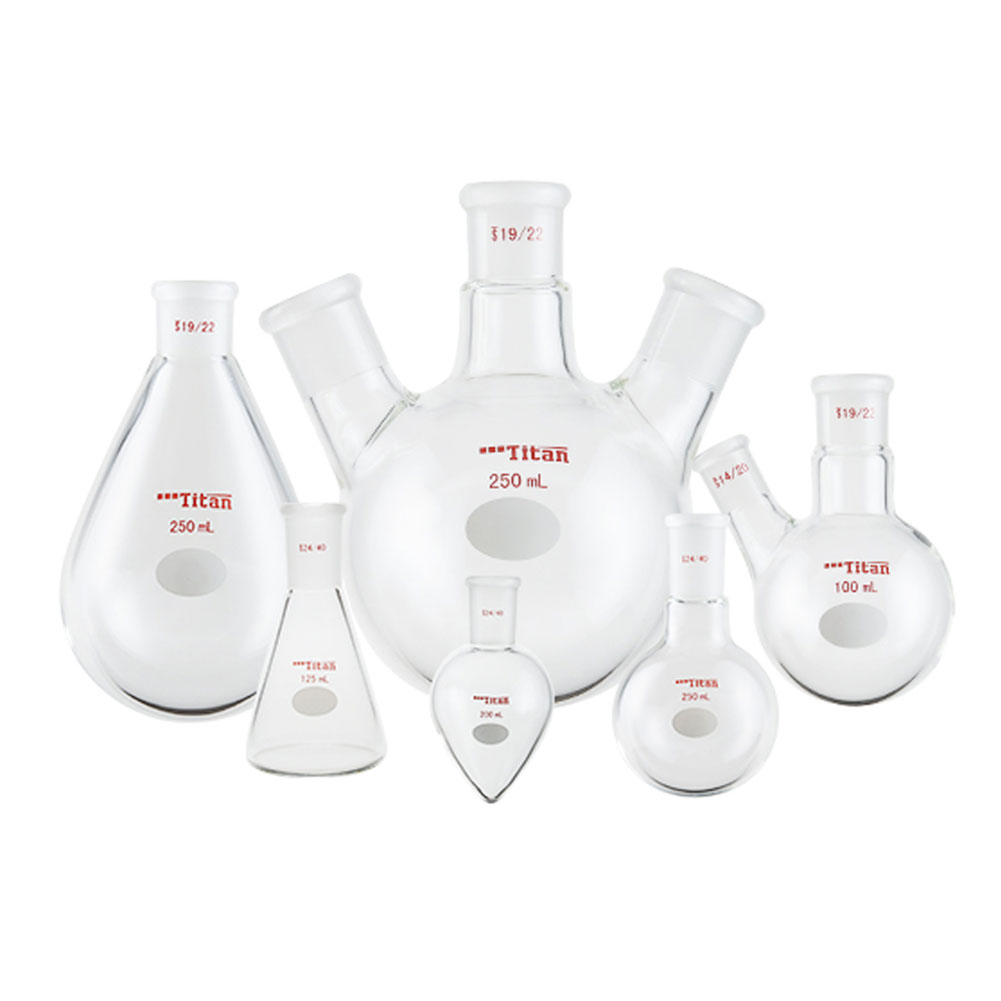 Laboratory Glass Supplies Thick-walled Eggplant-shaped Bottles 250ml 500ml 1000ml Grind 24/40,29/42 for Reagent Heating
Product Details:
Material: High borosilicate glass
Shape: Eggplant shape,Thick Wall
Quantity: 1 Pcs
Features:
1. High borosilicate GG-17 material: low expansion rate, high temperature resistance, high strength, high light transmittance, high chemical stability.
2. Laboratory standard interface, high size progress.
3. Fine grinding by hand, fine grinding and good sealing. Use with rubber stoppers.
4. The bottle wall is thick and uniform, without bubbles and lines. The identification is clear.
5. The bottom has good roundness and can fit perfectly with molds, heating blocks, etc. The heating is uniform and the heating speed is fast.
Note:
1.Due to the difference between light and display, there may be some slight color difference from the actual product. Please refer to the actual product.
2.The other samples in the picture are for reference only, not as a sales item, please know.