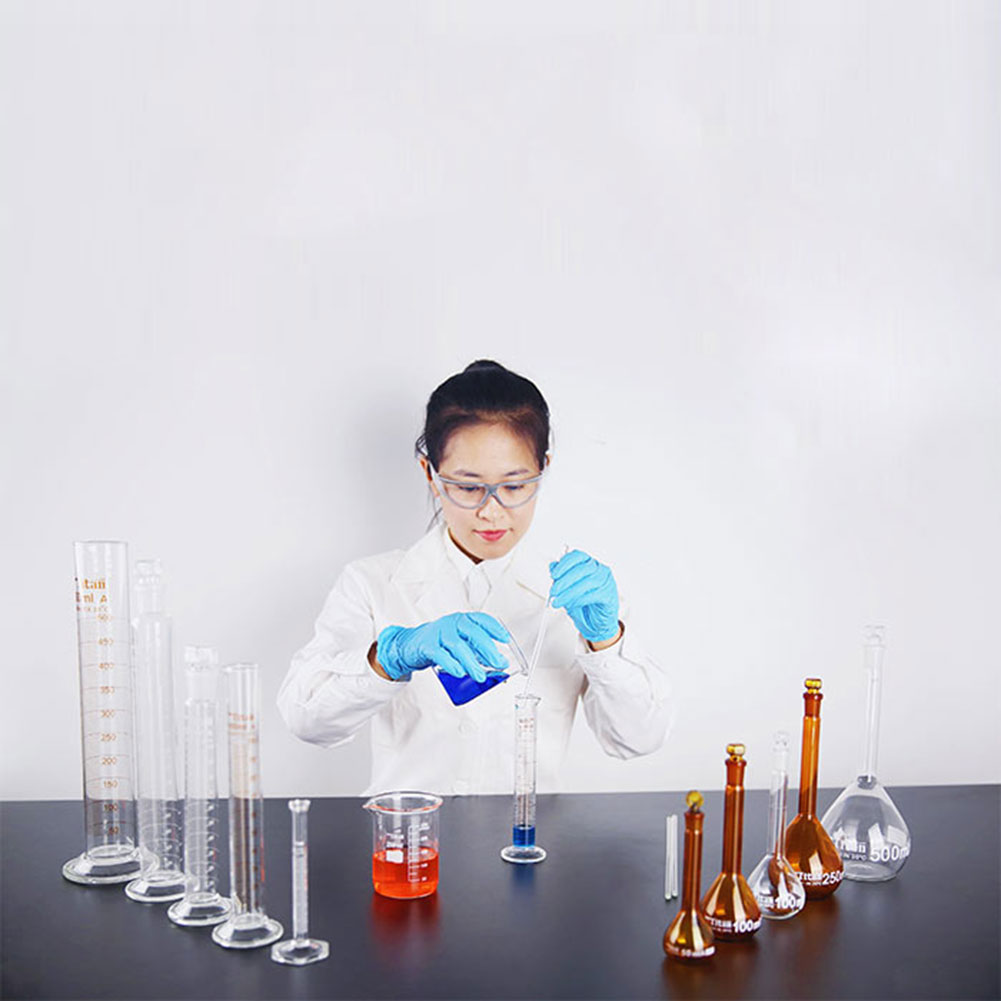 ADAMAS BETA Wholesale Laboratory Glass Volumetric Flask with Stopper Amber/Transparent 5-1000ml Lab Glassware Reagent Storage Bottle
Specifications:
Item Name: Volumetric flask
Material:Glass
Color: Amber/Transparent
Capacity:5ml,10ml,20ml,25ml,50ml,250,ml,500ml,1000ml
Stopper Material:Gass
Mode of sale: Wholesale and Retail
Package list:2pcs or 6pcs(According to your choice)
Features:
1. High quality glass material, high light transmittance, acid and alkali corrosion resistance, chemical properties and temperature, which is not easy to react with the substances in the bottle.
2. A thin necked pear shaped flat bottomed volumetric flask marked with temperature, capacity, scale line and writable area.
3. The wall thickness is uniform, the color is transparent and beautiful, and the inner and outer walls are smooth without residue.
4. Matched with the same material grinding bottle stopper, the grinding part is polished finely and the sealing effect is better. Small mouth design, more suitable for liquid substances.
5. It is commonly used in laboratories in scientific research, teaching, medical treatment, pharmacy, metallurgy, industrial workshop and other fields.
Notice:
1.Due to the difference between light and display, there may be some slight color difference from the actual product. Please refer to the actual product.
2.Other irrelevant items in the picture are only for reference and are not for sale.